The PINK Concussions Panel: Faces of Female Brain Injury was on Monday, December 18, 2017 for the the participants at the NIH Workshop on Female Brain Injury.
During the PINK Concussions Panel moderated by Katherine Snedaker, six amazing panelists shared their experience, personal insights and advice targeted specifically for medical and research community.
Before their brain injuries, they were...
A high school student-athlete

A Hollywood actress/model

A graduate student

A young military wife in a new marriage

A professional soccer player
And after their brain injuries from sports, violence, accidents or in the line of service in military, their lives were changed forever.
With honesty and candor, these women shared their personal experience with their medical care with medical professionals in the audience for the purpose of improving the quality of care for women with brain injury and inspiring much needed research on female brain injury.
Dr. Walter Koroshetz, Director of the National Institute of Neurological Disorders and Stroke (NINDS) at NIH, is interviewed during the NIH workship, "Understanding TBI in Women."
The purpose of the event wass to bring together researchers and clinicians to identify knowledge gaps, best practices, and target populations in research that focuses on females and/or sex differences within the field of traumatic brain injury (TBI).
Women are under-represented in TBI clinical trials, and the reasons for this disparity in enrollment need to be identified and addressed. In addition, pre-clinical studies have often excluded females or have used ovariectomized rather than intact animals, leading to an incomplete understanding of TBI in females.
This workshop focused on the existing knowledge regarding sex differences in TBI research and how these differences can be incorporated in pre-clinical and clinical efforts going forward. Deliverables from the workshop will include a White Paper that can be converted into a journal publication that describes the workshop, outlines the state of the science, and identifies future directions for research.
The entire NIH conference can be found on these links below - except the PINK Panel which is linked above.
VideoCast of Understanding TBI in Women Workshop Day 1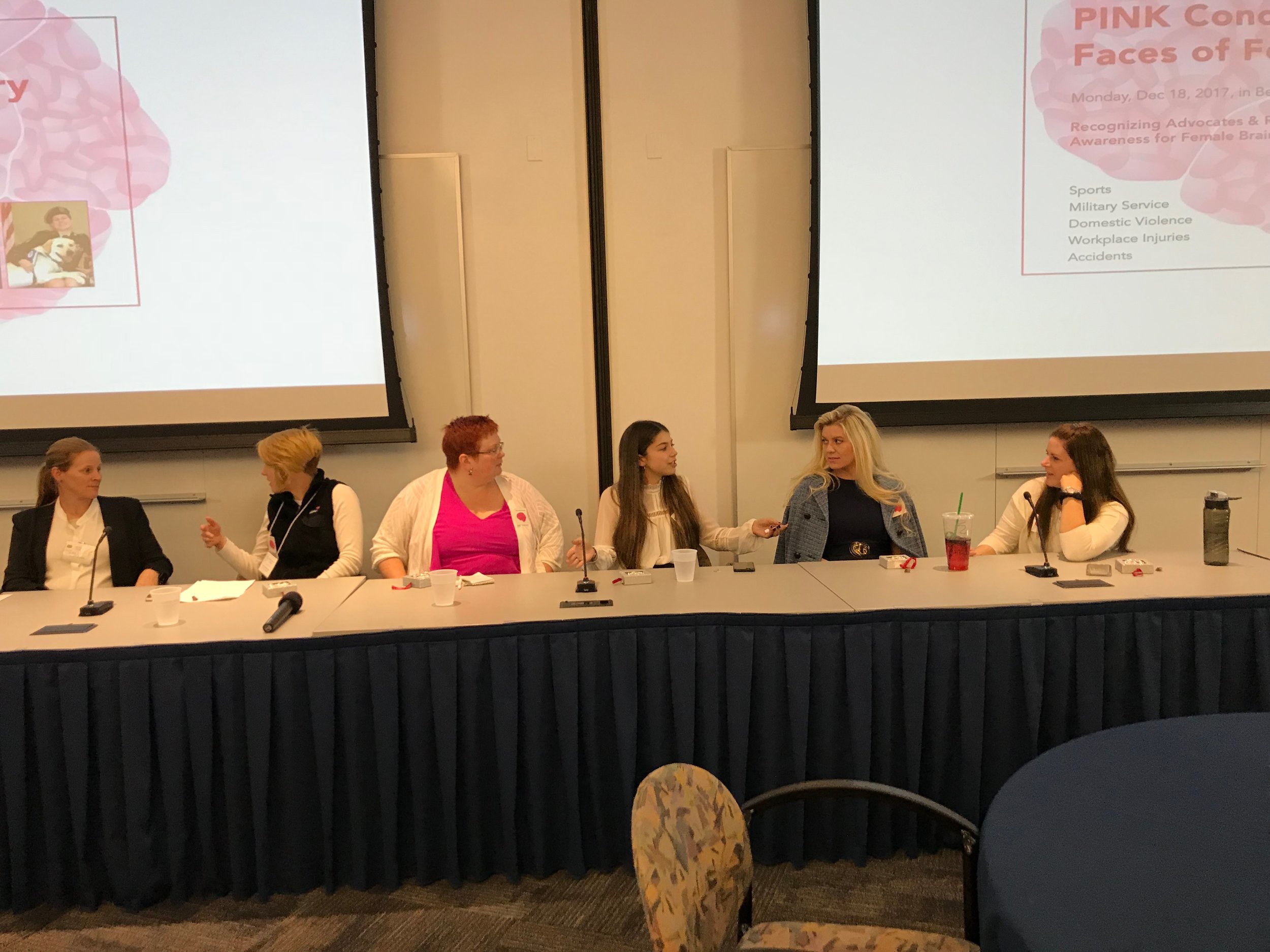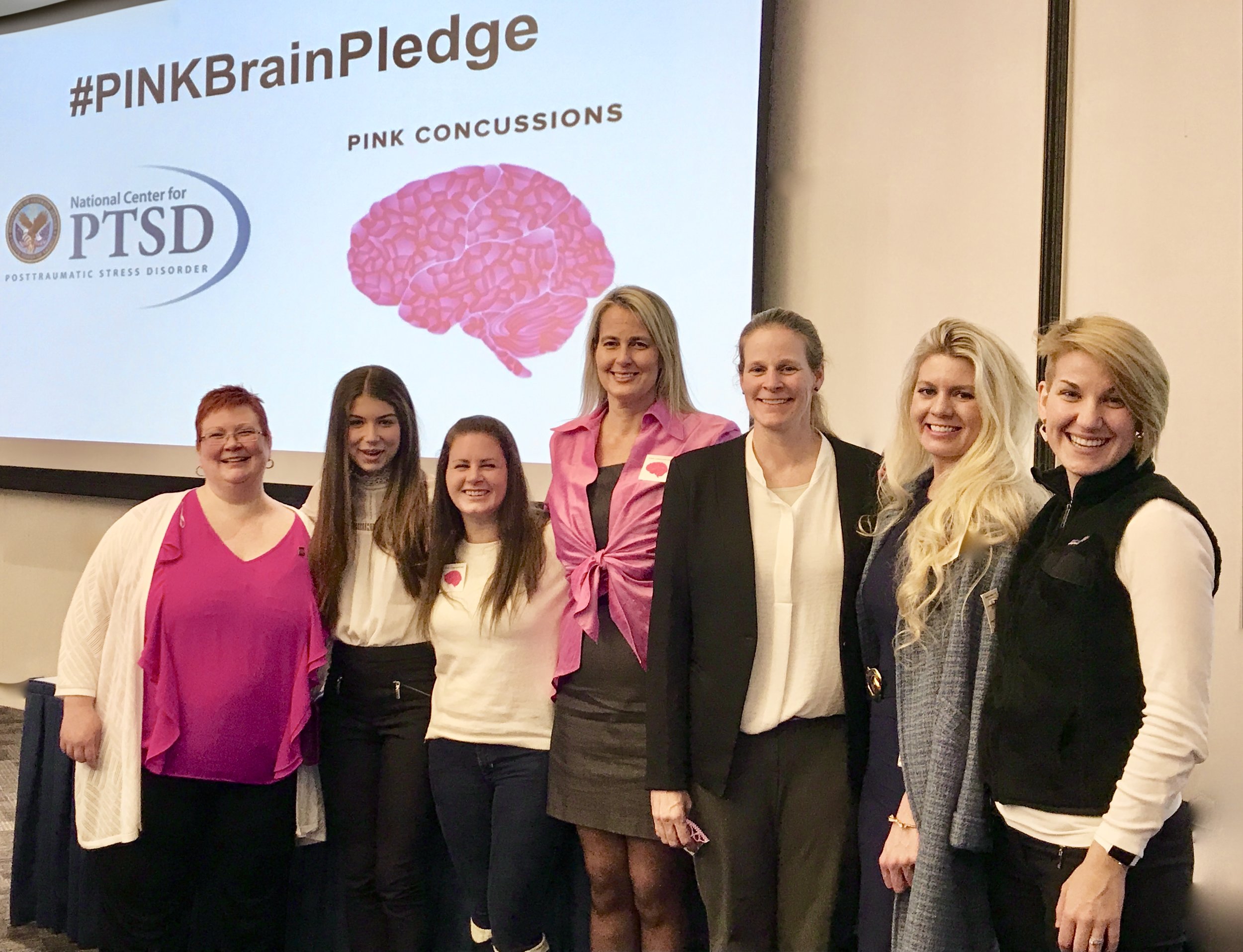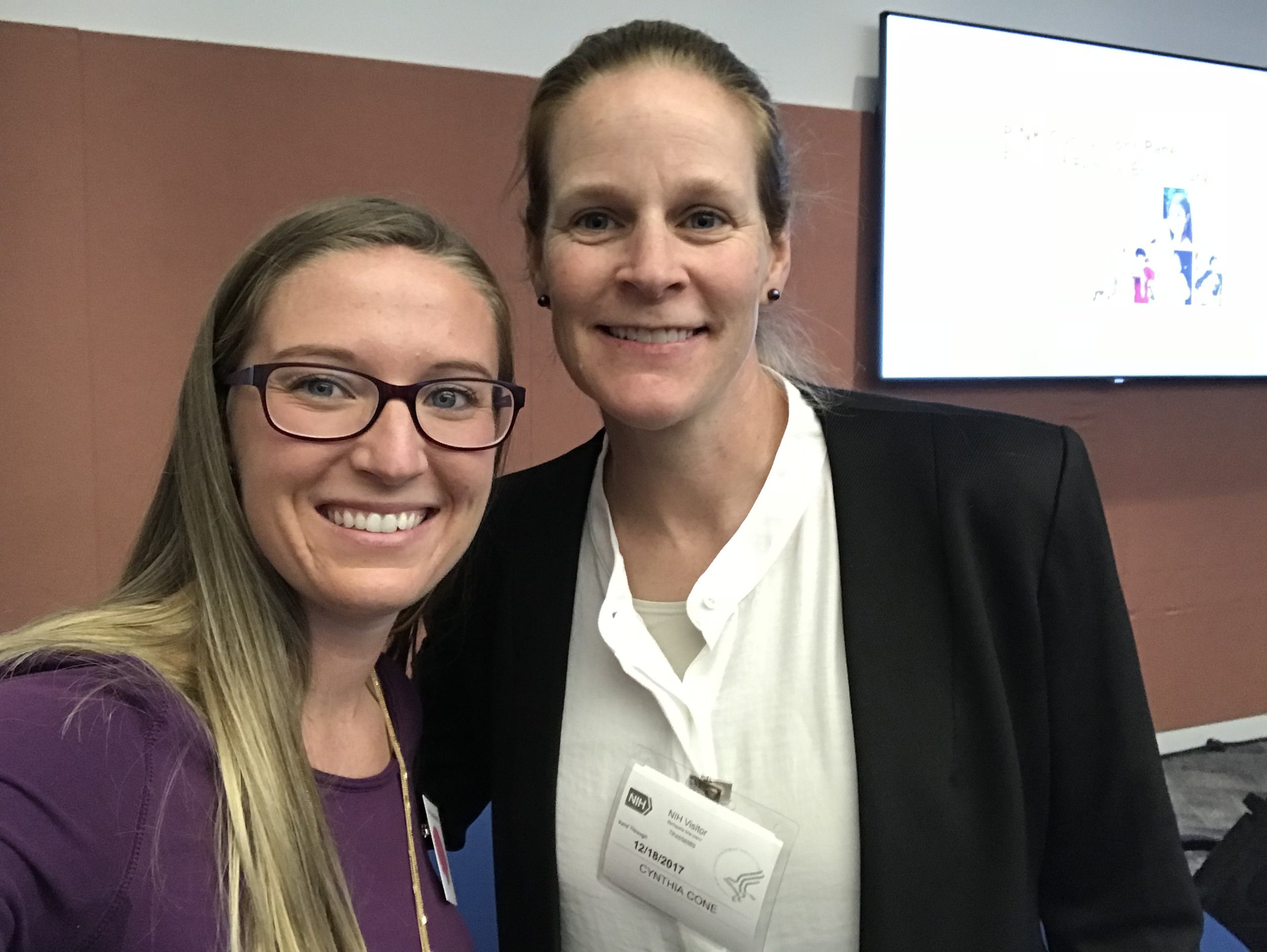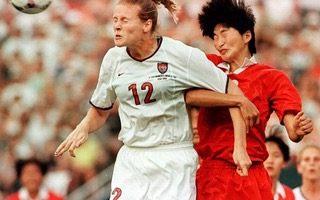 Throughout the conference and social networking events, the panelists continued to share their message with conference participants in informal conversations.
Natalie Katz's promising career in high school lacrosse ended with a check to her head in spring of her Sophomore year. Natalie is currently a high school senior in NYC with a passion for digital media and entrepreneurship. Her concussion lasted over 6 months and she still continues to struggle with Post Concussion Syndrome. Her hope to spread information and awareness about females with concussions and to help enact change in the sports and academic world.
Colleen Slaton's dream of becoming pediatric occupational therapist was put on hold by a violent workplace assault. The 2010 assault left her with a TBI and PTSD. At the time, Colleen was preparing for graduate school by working as a behavioral technician in the homes of adolescents with autism. Colleen's recovery, which she credits in part to the loving support of her family, took for over year and a half.
In 2012, Colleen was able to return to graduate school at Virginia Commonwealth University (VCU) and earned her master's degree in occupational therapy (OT). After graduation, Colleen worked for three years providing support for children with developmental and physical disabilities in school-based and early intervention settings. She now currently works in early intervention for Berks County Immediate Unit in Pennsylvania.
Chéri Ballinger, a professional actress and model, was sidelined by a fall onto cement in an action scene on the set. As a young teenager, Cheri won a role the Disney movie, The Parent Trap. In addition to being a professional actress, she has also been fashion model, and TV host appearing in numerous films, TV shows, national and international commercials and print ads. For ten years, she made appearances across the US and Europe as the official spokesmodel of the leading beauty brand Sun Labs/Giselle Cosmetics. In addition to her professional career, Cheri earned a Bachelor of Arts from California State University.
In 2014, Chéri jumping on a trampoline in action shot for a movie poster at a major Los Angeles studio, when she fell onto the back of her head onto concrete. Since her TBI on that day, her life has never been the same.
Cynthia "Cindy" Marie Parlow Cone's retired from her highly successful professional soccer career to focus on her long-term health and recovery. Cindy became an international soccer star at a very young age, and over the span of her career was a two-time Olympic Gold medalist and 1999 FIFA Women's World Cup champion.
Cindy joined the U.S. Olympic team while still in college and played for five years before she suffered her first concussion. Cone sustained a hit during a game and was knocked out. Her second diagnosed concussion occurred during the 2003 World Cup. She collided with another player and was knocked unconscious, but got up and continued playing. After the game, she took a month off.
Even though she was still experiencing concussion symptoms, Cone returned to training as the 2004 Olympics were around the corner and she didn't want to risk not making the team. Despite being cleared by doctors, she continued to experience post-concussion symptoms, particularly persistent headaches. After resuming her training schedule for the Olympics, Cone later experienced what was diagnosed as a TIA, or mini-stroke. She again was quickly cleared by the doctors and since Cone was passionate about her team she kept playing through the 2004 Olympics where they won the gold medal.
Afterward she continued to suffer from headaches, visual problems, jaw pain, and extreme fatigue and decide to retire from playing and she went back to school to finish her degree and then became a soccer coach. She has coached at every level of the game--youth, college and professionally. As a coach, she has won 4 NCAA National Championships, the inaugural National Women's Soccer League professional championship as the head coach for Portland Thorns FC, as well as many youth tournaments.
Please donate now to help us to raise the funds to pay for the travel and hotel for these amazing panelists to share their story with the participants at the NIH Workshop on Female Brain Injury.